Restaurant
Restaurant temporary serves only breakfast, business lunch and pre ordered menu for groups.
Restaurant is open from 8 AM to 15 AM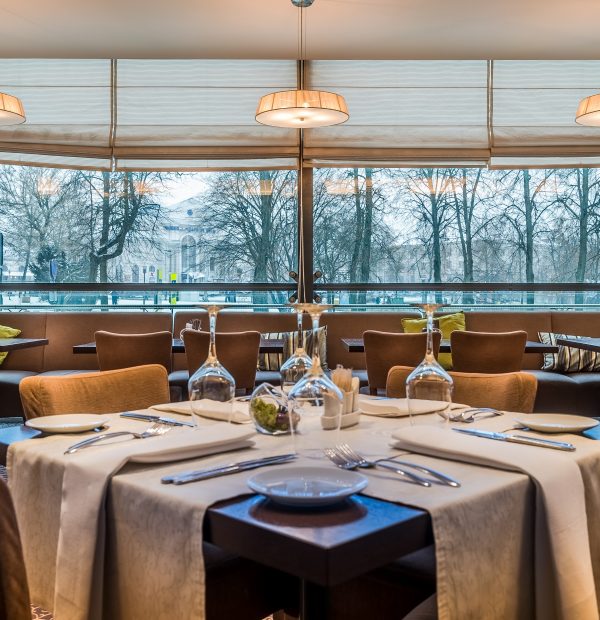 About Restaurant
Restaurant of Panorama Hotel is always ready to delight you with perfectly prepared European dishes.
The restaurant offers gourmet meals inspired by the culinary art innovations and made by our chefs.
Restaurant can serve 160 guests at a time, for a business lunch or dinner, as well as for private occasions: wedding, anniversary and major public holidays.